About Dana Lee CPA LLC
Dana Lee CPA LLC is a full virtual service CPA firm that serves the accounting, tax, and consulting needs of businesses, their owners, and rental property investors in Texas. We provide a complete virtual accounting and tax support office for your business, supporting your busy life and helping you streamline accounting processes and increase profits for your business. We use technology to accommodate your busy schedule, by offering secure file sharing, virtual meetings and real time collaboration. We work with you regardless of your physical location.
Our philosophy is simple; we believe that our clients' success equals our success. When you become our client, we endeavor to anticipate your needs and provide the tools and advice needed to run a successful business. We constantly strive to understand your key financial issues and implement practical solutions that allow you to manage your money and business better. We educate you on the best business practices that apply to your business or investment, we educate you on how to be audit proof, we teach you the tax impact of your decisions, so that you don't fall in the many unexpected tax traps that you are not aware of.
We want to be your trusted accountant and tax advisor throughout the year, not only a tax preparer at tax time.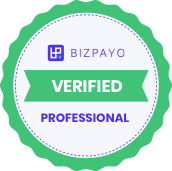 ---
Dana Lee, CPA
Dana is a licensed Certified Public Accountant in Texas, with an educational background in accounting, finance, mathematics and computer programming. Her professional background includes over 20 years of accounting, working in both industry positions, as well as in public accounting. Her experience includes individual and business taxation, both at the federal and state levels, IRS representation, entity choice election consulting, financial statement preparation, compilations, reviews, payroll and QuickBooks and software consulting.
Education and affiliations: Dana is a Certified Public Accountant (CPA) licensed to practice in the State of Texas. She holds a bachelor's degree in Finance and Accountancy (2002) and an Analyst Programmer Certification (1998).
Originally born in Eastern Europe, Dana loves to travel and connect with people. She enjoys foods from different cultures and trying out new recipes. She also loves nature, swimming and biking with her husband.